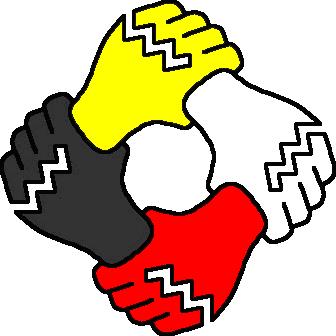 October 4-6
Fall Rendezvous
This year's Fall Rendezvous will once again feature Civil War Re-enactments put on by the Northwest Civil War Council. They will be here with about 100 civil war re-enactors, horses, cannons and much more for your education and enjoyment. They will have two separate camps and a civil war Hospital. They will be putting on skirmishes between the two sides with cannons blazing right here at Rendezvous. We will have the fun activities and competitions you have come to enjoy at Rendezvous. This year we are adding a treasure hunt. Look for the leaders guide coming soon!! This you simply cannot miss!!
Where: The Oxbow Bend – Springfield, OR
Cost: $12 per person for the weekend - $7 for Saturday only
Register: www.otcbsa.org/rendezvous
Download the Leaders' Guide Here
PRE-REGISTER NOW - SAVE TIME LATER!
With a PAID Pre-Registration, not only can your Unit choose your campsite (from the available remaining sites), you can also pick up wrist bands before the event and your members will be allowed to show their bands and drive through at registration, NO NEED FOR EXTRA PAPERWORK.
TO PRE-REGISTER FOR RENDEZVOUS 2013
1: Look at the map below and find the campsite you'd like based on the size of your unit.
| | |
| --- | --- |
| Campsite Size | Number of People |
| 50 x 50 | 10 -16 |
| 50 x 75 | 16 - 24 |
| 60 x 75 | 18 - 26 |
| 75x 75 | 20 - 32 |
| 100 x 75 | 32 - 50 |
2: Stop by the Service Center or Call: 541-485-4433
3: Let the office know:
Your Name
Your Unit
Number of people attending
Campsite you'd like
4: Pay for your unit's registration
You're all set! About a week before Rendezvous, stop by the Service Center to pick up your registration packet with the Wristbands.
At the Rendezvous site, your unit members just need to show their wristbands and they will be directed to the parking area, or campsite to drop off gear.
PLEASE REMEMBER: Vehicles in the camping area should only drop off gear and then move to the Parking Area. THEN GO BACK AND SET UP YOUR CAMPSITE.
If you have unit members arriving later, wristbands and a list of those expected can be left at the Registration Tent and will be issued upon their arrival.
Refunds are available, and will be deposited to the unit Store or Registration account at the Service Center, once unused wristbands are returned and registration has been closed and balanced for the unit.
Any questions please call the OTC Scout Service Center: 541-485-4433
MAP HERE