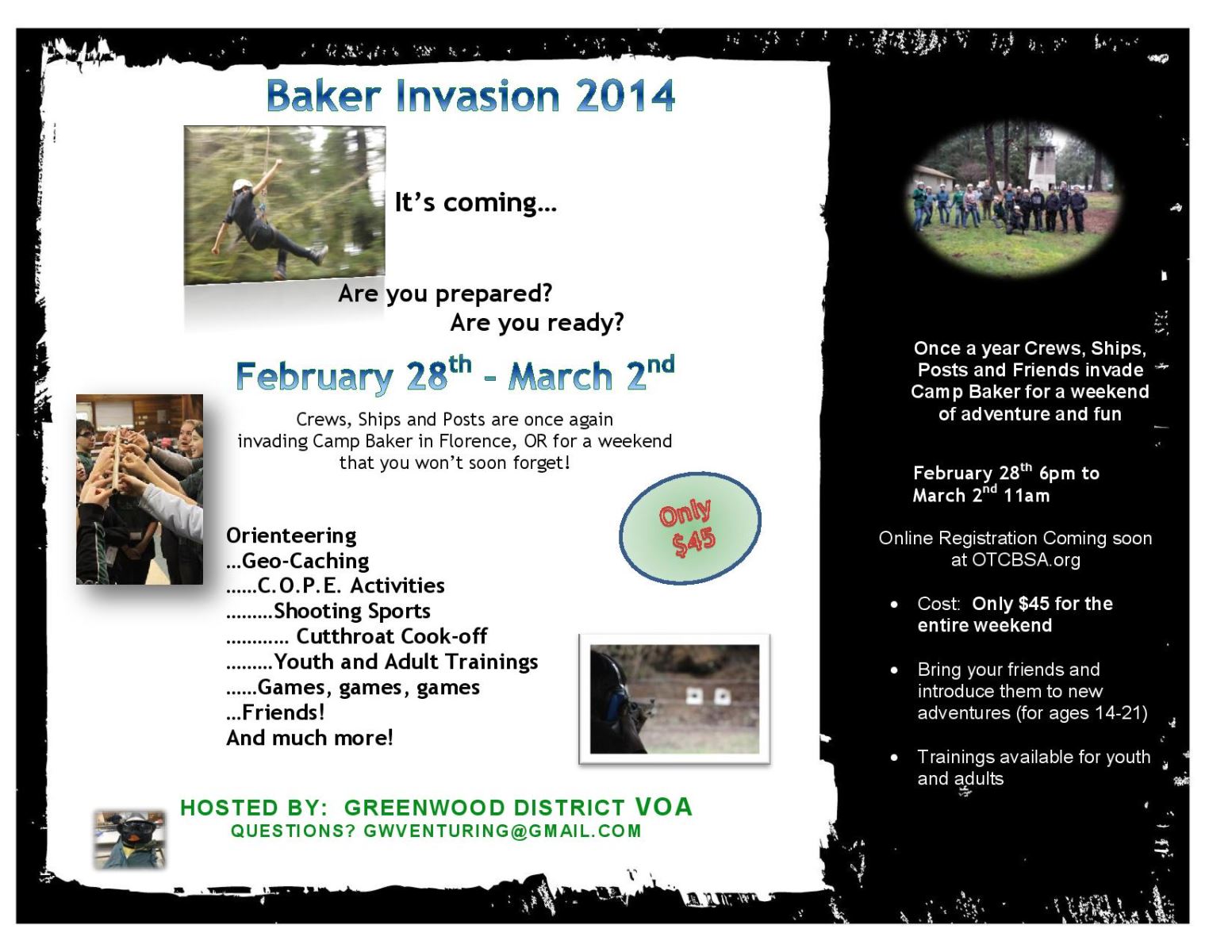 (Click the image above to get a copy of the flyer)
Baker Invasion
Feb 28- March 2nd
An entire weekend of fun for only $45
The activities will be shooting, archery, geo-caching, orienteering, a chess tournament for those who do not want to shoot, capture the flag, hopefully rock climbing/COPE,(depends on weather), sponsor booths to come show us some equipment, and first aid.
At night time we will have Cracker Barrel, Slender, star gazing, and cotton candy.
Sunday morning before we leave we will have a quick Scout's Own (worship service), breakfast cook off that we supply the food and equipment for, games, and clean up!
Be there at around 6pm on Friday, and leave around 12pm on Sunday.
Venture Crew Leaders essential course Sat only
PLEASE FILL OUT THIS FORM AND
CLICK "SUBMIT" TO REGISTER
If you would like to pay for the weekend on-line
click register at the bottom of this page after you've completed the form