INCENTIVES FOR SCOUTS
1. PRIZES-Scouts may choose a prize from the catalog provided by Trail's End, based on their total sale. Prizes are based on individual sales. Each Scout may select one prize from the sales level reached, or from a lower level
2. TOP PRODUCERS EVENT DRAWING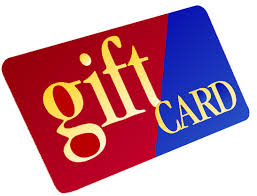 Fill up a popcorn order form and each week Oregon Trail Council will conduct one drawing for each form filled up with a
$25 gift card from the forms we have received.
a. Drawings will be held September 19th, September 26th, October 3rd, October 10th, October 17th and October 24th.
b. Once your form is turned in, you do not need to re-submit it for the remainder of the drawings. You have a chance to win every time we do a drawing; you will be entered once for every order form you fill up and submit. You will not get credit if the ENTIRE bottom portion of each form is not filled out completely and correctly.
3. For every Fill It Up Form a Unit Kernel turns in from their unit, the Unit Kernel will be entered into a drawing to be held September 19th, October 3rd, and October 17th for a $50 gift card.
4. OREGON TRAIL COUNCIL TOP PRODUCERS EVENT – U of O Basketball game & pizza feed.
5. ONLINE SALES – Scout with the highest online sales will receive a $50 gift card from Oregon Trail Council. August 1 – October 31, $250 minimum sales to qualify.
6. $600 CLUB – Scouts who sell $600 will receive a Skylight Rocket and Patch which will be shipped by Trail's End directly to your home.
7. SPECIAL GIFT CARDS- Scouts who sell $1,500 and more will receive a $50 Wal Mart gift card. This reward is in addition to any other prize or gift card you earn, and it will be shipped direct to your home from Trail's End.
8. COLLEGE SCHOLARSHIP MONEY- Scouts who sell $2,500 or more are eligible for a Trail's End Scholarship. Trail's End will create an account for each qualifying Scout and deposit 6% of the Scout's total sale into the account. Money will stay in your scholarship account and grow until he's ready for college. Please see sell.trails-end.com for full details.
---
NEW PRODUCTS
| | |
| --- | --- |
| | |
| | Kettle Corn |
---
VIDEOS
Parent Video
Leader Video
Scout Training Video
---
FREQUENTLY ASKED QUESTIONS
Q. My son's unit is not selling. Can he still sell individually?
A. Yes. Your District Popcorn Kernel needs to contact council to get this set up.
Q. Where do I find my login user name and password?
A. On the Unit Login and Password sheet in your packet.
Q. Our unit does not have a Login and Password sheet in the packet, what do we do now?
A. Contact your District Popcorn Kernel or Council Office to get set up in the Popcorn System. They will need your e-mail address, mailing address and phone number.
Q. We received damaged product. What do we do?
A. Call the Council Service Center to arrange for a replacement. A replacement will be sent to you and the damaged product needs to be returned to the Council Service Center.
Q. How long will it take for our prizes to arrive?
A. Generally 2-4 weeks, but you must hit the SUBMIT button on your online prize order to make this happen.